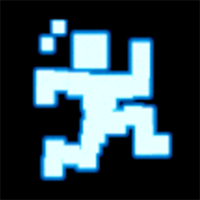 Scott Cawthon is the developer of The Desolate Hope series and is most commonly known for the Five Nights at Freddy's franchise. All of his games are made using ClickTeam Fusion. Scott currently lives in Salado, Texas, USA, with his family.
Mobile App Stores
Edit
Many of Scott Cawthon's games are available for Android and iOS.
Games by Scott Cawthon
Edit
The Desolate Hope
The Pilgrim's Progress
The Desolate Room
Legacy of Flan 4: Flan Rising
Iffermoon
Sit 'N Survive
There is no Pause Button!
Chipper & Sons Lumber Co.
8-Bit RPG Creator
V.I.P. Woodland Casino
Rage Quit!
Scott's Fantasy Slots
Magnum Slots Collection
Chubby Hurdles
Platinum Slots Collection
Slumberfish
Cropple
Pimp My Dungeon
Fart Hotel
Vegas Jackpot Unlimited
Golden Galaxy
Use Holy Water!
Pogoduck
Shell Shatter
Forever Quester
Vegas Wild Slots Limited
FighterMageBard
Gemsa
Kitty in the Crowd
Spooky Scan
Jumbo Slots Collection
20 Useless Apps
Elemage
Stellar Gun
Gunball
Ships of Chaos
Legacy of Flan 1
Legacy of Flan 2
Legacy of Flan 3
Flanville
Five Nights at Freddy's
Five Nights at Freddy's 2
Five Nights at Freddy's 3
Five Nights at Freddy's 3 ( Prank Version / TINPB Version )
Five Nights at Freddy's 4
FNaF World
Five Nights at Freddy's: Sister Location
Freddy Fazbear's Pizzeria Simulator
Scott Cawthon's most famous games are Five Nights at Freddys series, The Pilgrim's Progress, The Desolate series, There Is No Pause Button!, Sit 'N Survive, Rage Quit, Chipper & Sons Lumber Co. and Pimp My Dungeon.
Before considering making the Five Nights at Freddy's franchise, Scott Cawthon was hesitating between creating a sequel to The Desolate Hope, a remake of The Legacy of Flan and a new idea about animatronics and security cameras.
After the release of Five Nights at Freddy's 2, Scott removed all information from his official site and replaced it with an image of the word, "offline"-
Scott works solo on nearly all of his games, only with the occasional help of play testers which are usually his Family members; notably his two sons.
Official links
Edit
Scott Cawthon's official links on the internet.
More links
Edit